---
Video Poker - Payouts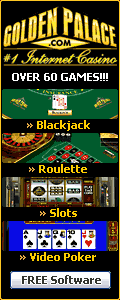 There are dozens of video poker games available on the net, but which one is the best to play? Let me offer a little advice before I answer: if you aspire to be an educated and serious player of video poker then there are a few requirements: Learn to read the payout schedule, paying close attention to the difference between short/partial pay and full-pay versions, and mastering the strategies for all or most of the video poker games.
One of the most popular video poker versions is Jacks+ or Jacks or better. The full-pay schedule for this game is a 9/6 version. A 9/6 version is nine coins for a full house and six coins for a flush. You will want to be on the lookout for the lesser 8/5 7/5 or even a 6/5 payout table. These lesser payouts do not offer you as a player any compensation or advantage in exchange for the lower payout values.
I have assembled the average overall payback percentages for the 10 most popular video poker games. These percentages can be maintained with the maximum number of coins per hand, a full-pay schedule and a perfect strategy.
The first two numbers reflect the payouts for a full house and a flush as per a one coin payout. The exception being that for Deuces Wild versions (the third and fourth in the list) which instead reflect the payout for a straight flush and a four of a kind as per a one coin payout. The minimum payout for a "Deuces" game is a three of a kind.
The actual payout of any video poker machine is determined not only by its schedule, but also by how you select your discards for a particular hand. Since playing errors can reduce the payout you cannot just sit down in front of a full pay machine and expect to win. You must learn the correct strategies.

Payback Percentages
7/5 Jokers Wild – Five of a kind pays 1,000, Quad pays 100 which equals 100.64%
9/6 Double Double Jackpot Poker – Two pair pays 1 which equals 100.35%.
10/4 Loose Deuces – Four deuces pay 2,500 which equals 100.97%.
9/5 Deuces Wild – equals 100.76 %.
10/7 Double Bonus – Two pair pays 1 which equals 100.17%.
Pick'em Poker – Pair of 9's minimum payout equals 99.95%.
11/7 triple Bonus Poker – Kings+ minimum payout equals 99.94 %.
9/6 Jacks+ - Two pair pays 2 which equals 99.54%.
8/5 Bonus Jacks+ - Two pair pays 2, Four Aces pays 400 which equals 99.17%.
9/6 Double Double Bonus – Four Aces with 2, 3 or 4 pays 2,000 which equals 98.98%.