---
Video Poker – Deuces Wild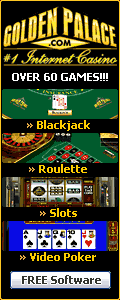 Probably the most popular variation of video poker is Deuces Wild.
Deuces Wild video poker employs the 2 cards (2 of hearts, diamonds etc.) as "wild" cards. Being "wild" means that the 2 card ("deuce") substitutes for – and therefore can be played – as any other card. For example: one king and one deuce will make 2-kings, one deuce and 3-aces will make 4-aces, and so on. The deuce therefore can be used to make or improve any poker hand such as: a straight flush, five-of-a-kind even the Royal Flush.
A regular deck of 52 cards has four of each card, including of course, four deuces. On a Deuces Wild machine, these deuces will not only allow you to make many more paying hands more often, but can also win you the second-highest jackpot.
As is the case with all video poker machines, the Royal Flush is the highest jackpot. On a Deuces Wild machine the four-deuces offer a secondary jackpot. On regular video poker machines a four of a kind will pay 125 coins for a five coin bet, but four deuces on a Deuces Wild machine will pay 1,000 coins for the same five coin bet. This can get as high as 4,000 coins on some bonus Deuces Wild machines. This, of course, is in addition to all the other hands you can make by using the wild deuces as help. The catch is that the smaller payoffs, with or without the deuces, has a much lower value than on either a regular video poker machine or a bonus machine. For instance: a full house on a regular 9/6 machine will pay 45-coins for a 5 coin bet, on a 8/5 machine the same 5 coins will pay 40 coins, but a Deuces Wild machine only pays 15 coins.
There are two main reasons for this. First, by having four wild deuces in the deck you will make many more paying hands than on regular video poker. The other reason is the house's edge. The house's edge is the number of coins that are held back from the payoff schedule. This is done in order to compensate for the extra money paid out when you hit four deuces.
If you have never played a Deuces Wild machine, it is important to remember that if you hit a Royal Flush and you used one or more deuces (Wild Royal Flush) you will not get the top jackpot. The top jackpot is reserved for a natural Royal Flush. A lot of people get very excited, only to be disappointed when they realize that a Royal Flush with deuces does not rate for the top jackpot.
Deuces Wild machines are fun to play… but a player does need to be careful. There are quite a few different versions of Deuces Wild available, and not all play or pay the same. Look for a machine that pays 25 coins for a four of a kind (with or without deuces) on a five coin bet. These are the best odds machines now available, and are typically 9/5. You should also look at the payoff display on the machine and see if that machine pays 125 coins for a five coin bet for the Wild Royal and that a five of a kind pays 75 coins. The best machines overall are those that have all of these payoffs displayed.