---
Keno – Introduction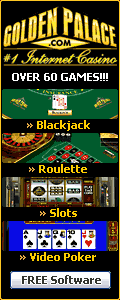 Do you like playing the lottery? Keno is a lottery-type contest with better odds, more winning numbers, and a game every five minutes. Best of all, you do not have to buy the tickets in a convenience store. No standing in line while people squeeze past to use the ATM. You can play keno while dining, swimming in the hotel pool, or even sitting in your own home. Whether you are at a casino or playing online, keno comes to you.
What's the catch? Let's call it "perspective." A person must see the truth, accept the odds, and bet appropriately. This is true of every casino game, but it's particularly true of keno. It can be leisurely, entertaining, and inexpensive when played with perspective.
Keno is simple. Twenty numbers are selected randomly from a field of eighty. The process is similar to bingo and state lotteries; Numbered Ping-Pong balls are randomly blown into a tube. Players try to accurately predict one or more of the numbers that will be selected.
A wager can be made on a single number or a combination. If the player's numbers "catch" in the machine, the player wins. As with a lottery, the match does not have to be exact, but a closer match wins more.
Nearly every winning combination has odds that are greater than 10:1. The odds are mostly in the hundreds, thousands, and millions. On the other hand, a wager of one dollar can win hundreds, thousands and occasionally hundreds of thousands of dollars. Every few hundred or few thousand wagers bring a bigger payoff.
Keno cannot be rushed. It moves at its own speed. The only way to win is with patience, patience, and more patience. In fact, that is the greatest pleasure of the game. A few dollars can buy hours of unhurried enjoyment.