---
Let Them Ride – Strategy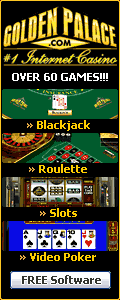 Let them ride is a remarkably streaky game, very much like Slots. When you are getting good hands, you will win regularly. When you are not, there's nothing you can do about it, other than leaving the game. There are very few player decisions involved, and this inherent simplicity is what has made the game so popular.
There are, however, some recommendations which you can follow.
If you want to win at let them ride, bet only the minimum bet required. You will only want to increase the amount of your bet if you are winning consistently, and even then you will want to think twice about it. In Let Them Ride you can lose very quickly, so you do not want to risk too much unless you are at least up by 100% above your initial starting amount.
Always take back your first bet, unless you have a paying hand right from the start.
Always take back your second bet, again unless you have a paying hand.
Do not let them ride if you only have a marginal hand such as a pair of 9's or less, or a draw to a flush or straight. Most of the time you will wind up losing if you let them ride.
If you have a pair of 10's or better, you will want to stay in for all rounds of that hand as you have a paying hand and you have already won.
Let the first bet ride only if you have a draw to a straight flush or royal flush. Do not do it otherwise, or it will cost you. If you do not improve your hand on the second round, pull back your second bet.. That way you only have the first and third bets riding, and only in there straight flush or royal flush draw situations.
Do not be upset if you make a hand on the last turn and you didn't stay in for the first and second bets. It's better to win something than risk losing it all. Even a small win at let them ride, with only the last bet still in "action", can be substantial.
Many people will habitually "let them Ride" from the start, sometimes not even looking at the cards they get. This is silly and expensive. Regardless of what you see other players do at the table, and regardless of what you see other players do at the table, and regardless of what you think you can make out of the three-card hand you first receive, do not let other players' bad play influence you. It is your money, so play to win and not to lose.
Your best chance at winning is to improve a paying hand, and not trying to win a marginal hand. If you take the first bet down, and on the first dealer's turn you see that you have made a winning hand, you still have two bets which win. Do not risk your money unless you know for sure you have a winning hand!
Probably the best strategy advice I can give you is seat selection. Let them Ride, and Caribbean Stud, always deal cards left-to-right of the dealer's position (right-to-left from the player's view). Therefore, the first base will always get the first hand out, while every other hand will change as players come in and out of the game. Consequently, if you are sitting at the first base position and you are getting good cards, this will not change because someone else in front of you has left, or may have come into the game. You will always be the first to get cards, and this is very powerful in this game. In any other seat on the table, your order of cards will alter as players leave and come in. If you are sitting elsewhere at the table and happen to be receiving consistently good hands, and the player in front of you is receiving terrible hands, and that player leaves, you will now be getting that player's bad hands and the player behind you in turn of dealing will be getting your good hands. Consequently, it's better to sit at the one table position where nothing like this can happen, and your cards will not change because of other player's movements in and out of the game. Of course, this does not mean that you will be getting goods hands, you actually be getting bad hands, but you at least will not be a victim to other player's fluctuations.