---
Gambling Games Women Play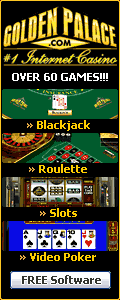 It doesn't take a research genius or a government-commissioned study to realize that, even with the rise in the number of women who gamble, slot machines still hold the lead as the favorite games to play. Women who play the slots come from every economic class, although most of them are mid-level management (office manager) or below in occupation. Women who work in higher levels of job supervision or administration, own their own businesses, or consider themselves professionals (public relations, human resources), however, seem to prefer table games for their entertainment.
While this is no scientific evidence that supports the link between career and game preference, a recent impromptu survey with female players revealed that legal personnel, writers, and business owners seemed to prefer poker, while upper management personnel like to dabble in craps or roulette.
Of the women questioned, two were secretaries who said they would rather try their luck at craps than at a card game. Both women were introduced to the game of craps while attending conventions with their companies. "A lot of times, the dice are frustrating." One said, "but sometimes the game is so exciting and so different from anything involved with work. That's the part I really like."
Three freelance writers participated in the survey. They indicated that they spent all their time in poker rooms. "What better place to gain insight for characters?" asked one of them. Not coincidentally, perhaps, two of these women frequently write about poker.
At the blackjack table, two "admin" women – a bank employee and a librarian – agreed that the intellectual challenge of beating the dealer by using basic strategy and counting cards appealed to them.
The slot players surveyed listed their occupation as quality control, factory worker and waitress.
While such a small sample can't be considered conclusive, it does point to trends that might be indicative of the working woman's gaming personality.