---
Multi-hand Video Poker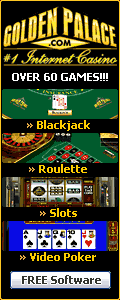 Do you enjoy video Poker? If you are like the increasing number of online casino players, then the answer is probably yes. Video poker is quickly gaining ground on other casino favorites like blackjack and slots; this is in thanks in part to the introduction of fast action, high-stakes multi-hand video poker. Multi-hand video poker that lets you play up to 100 simultaneous hands.
Multi-handed video poker play starts with the player being dealt a single hand. It is on this hand that the player just like in standard video poker decides which cards to hold and which to discard. However, in multi-hand video poker, the decisions made on this first hand are copied across all additional hands. For example, if you hold a jack of clubs and a jack of diamonds in your first hand, all subsequent hands will contain a jack of clubs and a jack of diamonds.
In nearly all variants of video poker you must bet the maximum number of coins to be eligible for the best payouts. At five coins per hand, playing 100 hands, you would be betting a huge 500 coins. Fortunately, the larger handed games usually start offering bets at 1 cent, so the requisite maximum bet can be as low as $5 a round. If you want to play higher denominations, be prepared to have very deep pockets, since at the $1 machines the maximum bet is $500 a round. There are a wide variety of games offered in 100-hand versions, ranging from standard "jacks or better" to wild card games to bonus games. There is enough choice that almost every player should be able to find a game that they enjoy.
One of the best features of the 100-play is that it can help you learn to play better. After you make your hold and draw decisions, your hand plays out 100 times, and your results are tallied on the screen. In fun mode, you should experiment with different strategies to see which ones give you the best results. Not sure whether to hold four-to-a-flush or keep the pair you have? Practice for a few hours with 100-play and record your results, you'll easily find the answer.
Many people find 100-hand video poker more rewarding and entertaining than traditional video poker since in 100-hand games you will have winning hands in almost every round. That can get doubly exciting in casinos which offer a no-house-advantage double or nothing feature after each winning hand.