---
Baccarat – Introduction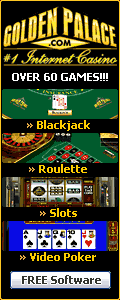 American baccarat is actually a modified version of the French game "chemin de fer", which itself is a modification of the original European baccarat. The earliest version of baccarat used tarot cards instead of playing cards. The game originated in Italy during the middle ages. In the sixteenth century baccarat became hugely popular with the French nobility.
Today casinos continue to maintain the elegant image of baccarat by placing the tables behind velvet ropes or in ostentatiously decorated rooms at table with high minimums. This is very unfortunate because baccarat is an extremely fun game to play.
Baccarat is the spiritual opposite of games like craps, roulette and blackjack. It has no pretense of player control, no psychological room for being crafty, smart, or skillful. Bettors have three options; none involve how the contest is played. As a bettor you can place a bet on the player, the dealer or a tie.
In American Baccarat, two hands are dealt face up on the table. One hand is for the dealer or banker and the other is for the player. Each hand initially receives two cards and the goal is to have a hand that is close to or equal to nine. Any hand that goes over 9 you must subtract ten from the total (thus a 12 becomes a 2).
As previously stated the player has no decisions to make in the game of baccarat. The rules governing when to draw and when to stand are strictly laid out and must be followed by the dealer. At certain values under 9 the player must draw a card. Only one card may be drawn for each hand. After the third card is drawn for a hand the winning hand is declared.
Natural hands (a value of 8 or 9) automatically win. If neither hand is a natural then cards are drawn based on the rules and the highest valued hand wins.
As I mentioned earlier Baccarat is an elegant affair. A baccarat table will have three dealers and one or two concierges attired in tuxedos that will attend to the players gambling need. Many casinos use special baccarat chips which are referred to as cheques. These chips are larger than normal and add to the elegant feeling of the game.
ike everything else in baccarat, the shuffle is an elaborate affair. An elegant performance is used to mix eight decks. One player is offered the cut and then the decks are then placed into a shoe. The shoe is called the bank in baccarat. The first card is turned over and its value indicates how many additional cards will be burned or discarded.