---
Online Betting 101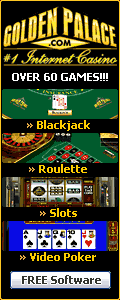 Flash, Javascript, Shockwave and software downloads – it can all be a little confusing, especially if it is your first time. Don't worry. We have tested them all and put together this beginner's guide to choosing what style of casino software is right for you.

Flash
This is a fast and an incredibly easy way to play. However, with Flash you need to first install a free web player. The download only takes about 10 minutes from start to finish. Once you have it loaded, you'll never have to install it again. And installed, the casino game play is instantaneous.
Pros: You can use your account from any computer, with only having to possibly download the flash player. Overall, we found the graphics and the sound to be decent. The quick downloads allows for almost instant game play.

Cons: The play can be a little ragged. The more complex the game and the older your graphics card, the more likely it is you will have this problem.

Shockwave
Like Flash, Shockwave is also a plug-in that allows for more graphically intense and interactive applications. Most new version of Windows will have Shockwave pre-installed, but on older computers you may need to endure the one time ten-minute set-up. The good news about this plug-in is that you'll have hundreds of games and sites (not just casinos) of fantastic quality available for your enjoyment once you have Shockwave installed.
Pros: The graphics and sounds are some of the best available, and you do not need to download any software other than the small plug-in.

Cons: Less common plug-in than flash

Javascript
Javascript is very fast, with games loading as fast as 20 seconds. One of the advantages of Javascript is that the games are platform/plug-in independent. In other words, you do not need to add any software to your machine to use it, and it works on virtually any machine.
Pros: The graphics are almost as good as Flash. There is no platform requirement and there was no need to spend time downloading a player. Javascript games allow you to access your account from almost any computer without having to download software and you can switch from PC to Mac without a problem.

Cons: Like Flash, the game play can be a little ragged and there may be problems playing these games should you be located behind a firewall.
Downloadable Software Programs
The downloadable software programs take the longest to download, but generally they are well worth it. After about a 10-30 minute wait, you gain access to a wide variety of games typically with superior sound and graphics. Many players seem to prefer this type of software as it tends to make the games more stable. Many casinos will mail you the software disc for free if you do not have the time to download large files.
Pros: The best graphics, the best sound, and the best variety of games.

Cons: Large files, so you need to have space on your hard drive. You can only access the software on your computer download it to. Sorry Mac users, most of the downloadable software is for PC only.

And the winner is….
Your best bet is to try the free no-download games until you find a casino you really like. Then take the plunge, open an account, and download the software.
Whatever you choose be sure that your casino offers the games you want and treats you right.