---
Red Dog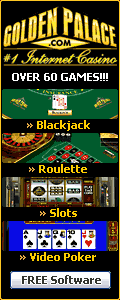 Red-Dog poker uses a very basic set of rules, as it is a very simple game.
You may have read earlier that with each variation on classic poker, the greater the changes the less skill is needed for the game. Red dog seems to be the epitome of this statement.
Red-Dog poker uses standard poker hand rankings, aces are high, but the suit of the cards is not important. Two cards are dealt to the first player by the dealer after placing an ante bet. If the two cards dealt are consecutive (10, J) then hand is considered a push and the bet is returned. If the player is dealt a pair a third card is dealt. If that card is the same as the first two cards (making a three of a kind) the player wins and is paid 11 to 1. If the card dealt does not make a three of a kind then the hand is a push. Some variations of Red-Dog will permit the player to bet on whether the third card on a pair will be higher or lower than the value of the pair.
If the two cards are not equal or consecutive they create a spread. The player now must decide to wither raise or call. When you raise you are doubling your initial bet. This is the only time that you will be able to add to your bet.
The spread is equal to the number of cards that exist between the two cards dealt. If a 5 and 9 were dealt then the spread would be three. The spread is three because there are three cards in between the 5 and 9. When the third card is dealt, the player wins if that card falls within the spread. The table below will show the payout for Red-Dog.
The best strategy in Red-Dog is to raise when presented with a spread of seven or more as the player has the edge and not the house.
| | |
| --- | --- |
| Spread | Payout |
| 1 | 5:1 |
| 2 | 4:1 |
| 3 | 2:1 |
| 4 | 1:1 |
| 5 | 1:1 |
| 6 | 1:1 |
| 7 | 1:1 |
| 8 | 1:1 |
| 9 | 1:1 |
| 10 | 1:1 |
| 11 | 1:1 |