---
Playing Craps Online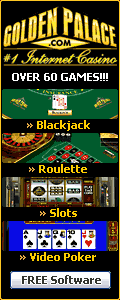 The essence of craps is to "press" one's bets in order to take advantage of a perceived streak, but when you do that, the casino's edge takes a larger and larger toll on your bankroll. For example, if you bet $5 on the Pass line, the casino's 1.4% edge on that bet gives you an expectation of losing 7 cents. In reality, you win or lose $5, but the mathematical expectation is that you will lose 1.4% for every $5. If you press your bet to $10, the expectation is to lose 14 cents, at $20 a bet is expected to cost 28 cents, and this continues as your bets increase.
The point here is that the casino has an edge on every bet you make. With some bets the edge is small, like with a Pass line bet, where it's 1.4%. With other bets the edge is quite large, like a field bet that may have an edge of 5.26% or more.
Pressing is the 'thrill' of craps, because you really do not know when the next streak is going to begin. It is a great feeling to start with five bucks, and find yourself making twenty-dollar bets and winning! But a $20 bet has an expectation of -28 cents and at a rate of 60 decisions an hour, your expectation to pay the house (60 x 28 cents) $16 an hour! That's a lot of money and there is really no reason to pay that much if your favorite casino offers multiple free odds.
A lot of craps players do not understand the odds bet. It really is quite simple, however if you want a shot at winning you need to thoroughly understand the bet. The odds bet is, first of all, completely optional. While you must make a 'line' bet (Pass or Don't Pass) in order to place an odds bet, you don't have to 'take the odds' if you don't want to. Believe me, you will want to.
The other important aspect of the odds bet is that the house does not have an edge on the odds bet. No that is not a typo; the casino does not have an edge on an odds bet. An odds bet is paid at 'true' odds. Until recently a player was only able to place 'single' odds, that is an odds bet that was no higher than their line bet. So if your line bet was $5 then the maximum odds bet that you could place was $5. When multiple odds came out it changed the way that a smart player should bet, but if you observe a table in action today, you'll see that most players are still putting multiple bets on the line, especially if the shooter has made a couple of passes.
If that's how you play, you need to STOP! Always, always bet the minimum on the line. If you want to up your bet, do it on the odds only. Let me provide you with an example.
You are playing at a $5 table and a new shooter is about to begin, so you bet $5 on the Pass line. The shooter throws a 7. You Win! Your impulse is to let the $10 'ride'. Do not do this. Instead pull the $5 win back leaving the original $5 on the line. Now lets say the next role is an 11, another winner, sure you could have won $10 but you could have as easily have lost that same $10. Anyways we now have two passes and the shooter rolls a 4. If you think the next roll is going to be a 4 then place $5 or $10 behind the line and go with it. If the point is made, you have to start with just a line bet, so keep it at $5. If another point is thrown, add to the odds bet by putting down $10 or $15. Remember that a $15 line bet has an expectation of -21 cents, but a $5 line bet with a $10 odds bet has an expectation of -7 cents. In each case, it seems like you are risking $15 but the real risk is either -21 cents if you bet on the line or -7 cents when you split your bet between the line and the odds. As the roll progresses keep five dollars on the line and don't worry about those 7 or 11 that get thrown and think long term.