---
Caribbean Stud – Strategies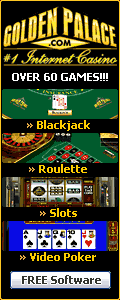 Do not expect to win big at this game without playing the $1 side bet. To play Caribbean Stud without the $1 side bet is financial suicide. Therefore, always make the $1 side bet.
Do not bluff. There is no place for a bluff in this game. If your hand isn't at least a pair of something, don't even think about staying in the hand. Many players will continually stay in every hand, or play marginal hands such as ace-king-queen, or even pair-twos, in order to win their ante bet. These are borderline hands, and that means that on a $5 minimum table you are risking $16 to win $5.00. Do not do this. If your hand contains a pair of three's, or better, stay in the hand. Otherwise fold, take your loss and play the next hand.
If you are dealt a Bonus Pay hand, always tell the dealer when they reach your position at the showdown. In fact you may even want to let them know immediately. Say something like "I have a bonus hand." Do not worry about or be intimidated by fellow players who may smirk, or even dealers who look bored or give funny looks. You are there to win money not to entertain them. You have to tell the dealer, it's the rule so say it!
Never, and I do mean never – play this game without betting the $1 jackpot. I know I've said this before but it is so important it gets two mentions.
Do not be disappointed when you receive a great hand, and the dealer fails to qualify. This happens often. Eventually, you will get a good hand, the dealer will qualify and when you win you'll be happy you kept playing.