---
Craps – Introduction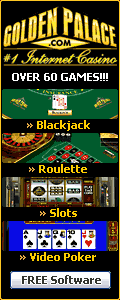 Craps has a reputation as a "man's game" which eventually contributed to its decline. Younger people began to see craps as a game that was out of place, not very refined and difficult to understand.
It is as a shame that craps developed this image because craps is not difficult and it is not exclusively a tough guy's game. The dice originally came from a pharaoh's court in Egypt and the basic rules of the game were developed in England and France. The aristocrats of Europe played an early form of craps, called 'hazard'. Hazard had the nicknames of 'crabs' or 'creps' for the double ones that made you lose. When hazard was brought to America the games name evolved into craps.
Many people take one look at a craps table and end up going somewhere else in the casino. The table's layout seems so complex. This is ironic because craps doesn't require a table; the game is really about the dice. This is exactly how craps got its tough guy image. Dice are small and they are less cumbersome than equipment for other games. You can carry dice anywhere, even into battle. During World War II, soldiers and sailors played craps. These games could last ten minutes or all night and any number of people could play. Should fighting erupt or the captain happens by, the dice could disappear in a moment.
Craps offers an incredible amount of betting options. Some bets are closely tied to the shooter's attempt to pass. While others are simply wagers on the next number to be rolled. Craps is not like roulette, where each spin necessarily ends all contests. In craps you can have wagers working over multiple rolls by the same thrower. One roll of the dice might win three, lose two and leave three more unaffected. Multiply that by each player and the action becomes fast and furious.
Of course, multiple bets are not a requirement. You can always wager just one contest, but much of the sadness comes when the shooter throws the wrong numbers and the bets lose sequentially, or sometimes all at once. And, of course, much of the excitement and fun comes from two or three bets working and collecting money on sequential rolls.
In the last few years craps has undergone a resurgence due in part to the growing popularity of online casinos. Men and women are rediscovery the camaraderie and visceral pleasure of a game played by warriors.