---
Blackjack – Introduction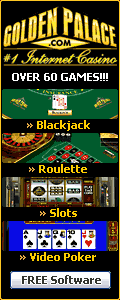 Blackjack is all about the number twenty-one. The suits of the cards mean nothing; their rank is of sole importance. Two through ten are counted at their number value. Jacks, queens and kings are counted as ten. Aces can be counted either as eleven or one, at the players discretion.
Each player compete with the dealer to build a hand that has a point total closer to twenty-one but not over that value. The initial hand is two cards. If the combination of the two cards is twenty-one, it is a blackjack. If the player has a black jack and the dealer does not then the player automatically wins the hand. If the card value is less than 21 the player can ask for additional cards in an attempt to get as close to twenty-one without going over.
Receiving a card is called a hit, refusing a card is a stand and going over twenty one is a bust. If you bust you automatically lose. When it's the dealers turn and they bust the players wins if they haven't busted already, If they draw to a value less then the players then the player wins, if they draw to a value greater than the players value the dealer wins and if they tie the payers hand then no one wins and no money changes hands.
The first and most devastating advantage is that blackjack, in some circumstances, is a positive expectation game. You do not need to play 40,000 or more hands (like video poker) to see that positive return. Unlike table poker, players are not strategizing against you while the casino sits above the fray. Blackjack does not even require other players. The dealers must follow strict rules. You play as you please.
Blackjack allows you to increase a bet as odds improve, decrease it if odds are bad, and even insure against loss. If you play well, you can turn the odds against the casino to win more. There is not another casino game whether online or land based that allows you so many decisions and options to positively affect your situation after the initial bet.