---
Pick 'Em Up and Double Down Stud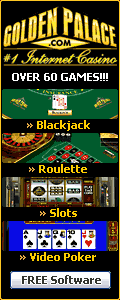 As you have likely seen most video poker games are based on the five-card draw variation of poker. Whether you are playing Jack or Better or Deuces Wild, you start with five cards and you get to choose which cards to hold and which to discard for replacements. There are always exceptions to the rules and in this case the exceptions are Pick 'Em Up and Double Down Stud which uses the 5 card stud variation of poker.
Playing with the stud variation of poker means that there are fewer options, a narrower range of possible outcomes, and thankfully easier strategies for the player.
Let's start by looking at Pick 'Em Up. With an expert strategy, the long-run return is 99.95%. This makes for one excellent game.
The game works like this: Upon making a bet, the player sees four cards. Two of the cards belong to the player and will make up part of the final hand. The other two cards are the top cards in a three card stack in which the bottom two cards are face down. The player chooses one of the two top cards, and the other two cards in that stack are turned face up to complete the five card poker hand.
Royal flushes are rare in Pick 'Em. They are so rare they only happen once every 351,818 hands. For contrast in Jacks or Better (9/6) a royal flush appears once every 40,400 hands. Even though the pay table starts at a pair of 9s instead of Jacks, as in most draw poker games, the player wins only 33.2% of hands. That's offset by a pay table in which the lowest-ranking winning hand, a pair of 9s or better, returns 2-1 instead of the 1-1 draw poker payouts.
Another video poker game based on stud poker is Double Down Stud. This game started life as a table game but was quickly adapted to the video poker format.
The initial deal is four cards. Before receiving a fifth card, the player must decide whether to double the bet. That's it. The only decision is whether to double the bet or not. Double Down Stud returns 97.8 % when played with expert play, and expert play is easier to learn than in any other video poker game.
Pick 'Em Up Pay Table
Royal Flush
1,000 – 1*
Straight Flush
200 – 1 ^
Four of a Kind
100 – 1#
Full House
18 – 1
Flush
15 – 1
Straight
11 – 1
Three of a Kind
5 – 1
Two Pair
3 – 1
Pair of 9s or better

* - Payout jumps to 6,000 – 1 coinswhen 5 coins are played

^ - Payout jumps to 1,199 – 1 when 5 coins are played

# - Payout jumps to 600 -1 when 5 coins are played

Double Down Stud Pay Table
Royal Flush
1,000 – 1*
Straight Flush
200 – 1
Four of a Kind
50 – 1
Full House
12 – 1
Flush
9 – 1
Straight
6 – 1
Three of a Kind
4 – 1
Two Pair
Pair of Jacks-Aces
2 -1
Pair of 6s – 10s
1 -1

* - Payout jumps to 20,000 – 1 when 10 coins are played