---
Slot Machine – Introduction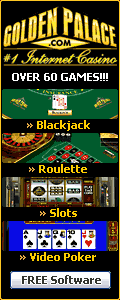 As a general description, a Slot Machine is a mechanical device employing three, four or more circular reels of differing dimensions. Video slot machines use a video rendering, instead of physical reels. Each reel both real and virtual, have several symbols on them. These symbols can be anything imaginable from numbers (7) to fruit (cherries) to classic and modern cartoon characters. The number 7 seems to be a favorite symbol to indicate a top jackpot.
The most important thing to remember is that the symbols themselves really don't matter, what is important is what those symbols mean. By this I mean what they pay and under which conditions they pay.
Modern Slot Machines, which are most common in virtually all major casinos both online and land based today, are smooth, well-made, brightly painted and with interesting and clever names like Bermuda Triangle, Vacation Station, and Chinese Kitchen this list could go on and on.
Although there are now more varieties of reel-slots that you can imagine, they all still work on the same principle as the old slots. You put in one, two, three or more coins into the slot, pull the handle and the reels spin. If the "pay" symbols line up, you win. If not, you lose. Payoffs are determined by the ordered scale clearly marked on the machine's pay-chart display.
Slots are quite possibly the simplest game to play, although some of the more ambitious slots can look a trifle complicated. But do not get overwhelmed by the graphics, displays, or the apparent difficulty of a modern Slot Machine. No matter how complicated it looks, it still works on the same principles as every other Slot Machine. Line up one of the paying combinations on the win line, and you win. Otherwise you lose. On some machines there is more than one pay-line. On these machines you can line up more than one pay at the same time; on some such machines, these pays add up – on other, only the highest payoff wins.
Modern Slot Machines work on a computer program called a Random Number Generator. The Slot Machine Manufacturers determine the odds for a particular machine at the time of production. These odds can only be adjusted by the Manufacturer. The number of spins a machine receives does not increase or decrease the odds that the machine will produce a jackpot. The only factor that affects the jackpot is the number of coins played. You will find this information on the pay-chart.