---
Keno – Strategies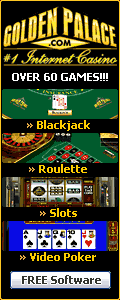 Unfortunately keno payouts do not match the odds for a particular catch which can be in the millions. All regular keno games have a limit. It may be $100,000, $250,000 or something else, but there is always an aggregate amount per game beyond which the casino will not pay.
That's why experienced keno players do not usually bet more than eight spots on a straight ticket. The odds against hitting eight of eight are 230,114 to 1. Increasing to, nine out of nine increases the odds to more than 1.3 million. A straight $10 ticket would hit the payout limit both ways. So why take the extra risk?
A smarter strategy would be to divide the $10 into multiple bets on a way ticket. You can bet fifty cents on the big catch and the rest on smaller sets. Should lightning strike, you'll get a huge payoff. You will also win with the other combinations that are hundred and thousands of times more likely to appear.
Which numbers should you play? Each number has an exactly equal chance of being drawn. The adage that is popular for stock market funds also holds true for keno; Past results are not indicative of future performance.
You will read statements and advertisements to the contrary. They offer systems to track and predict which numbers will appear. They will use patterns and schemes that are "guaranteed" to perform. Some of the ads will require you to sign an agreement to send them money when you win. Anyone with a truly winning keno system you would lock it up and use it only in the utmost secrecy. You certainly wouldn't find it advertised in the back pages of a magazine or on the internet.
The best way to pick the numbers is to follow your heart and your intuition.